Popular Vegetarian Recipes
Vegetarian recipes, those looked at, requested and printed the most.
Tofu And Barley Stew With Winter Squash
We all love comfort foods - you know the ones, creamy, thick and rich and they make you feel so good, you want to snuggle up with your bowl and shut out the world .. and its accompanying stress and tension. This smooth, silky barley stew laden with v ..
Lyonnaise Potatoes
A potato dish for when you want something plain and a little different. ..
Seafarer's Pasta Salad
One of my favourite salads for the buffet table. ..
Orange Mould
An old recipe that uses natural ingredients, and one the kids often give the thumbs up. ..
Egg Fried Rice - Healthier Version
Super quick, and considerably healthier egg fried rice to accompany a range of oriental vegetarian recipes. ..
Red cabbage and apple soup
Based on a River Cottage recipe, a chunky soup that's a meal on its own served with good bread. Serves four to six. ..
Easy Oatie Biscuits
Double yum, I made a double batch and they lasted about an hour. Big thumbs up from all the kids too. ..
Parsnip Soup
An old parsnip soup recipe. ..
Portuguese Soup
A different kind of soup to what I believe is a traditional recipe. ..
Curried Eggs
An interesting side dish for spicier meals, accompanying rice and similar. Works well with a pick and mix meal. ..
Slow Cooker Sweet & Sour Quorn
Not a perfect sweet and sour, but about as easy and simple as you can get. Serve with rice. ..
South Indian Ullundhu Vadai
A very, very traditional recipe for Ullundhu Vadai from southern India. It's not always easy to find all the ingredients mind. ..
Grilled Hashbrowns
I love hash browns; can't make them, but could eat them for England. This simple recipe just adds a little to the taste. ..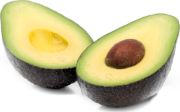 Guacamole Dip
A wonderfully easy guacamole dip recipe, suitable for veggies and rather moorish. ..
Barbecue Tempeh Sandwiches
Better than tofu, tempeh, a more natural and whole ingredients lends itself to this tasty dish. ..
Flapjack
Delicious, healthy and easy recipe for Flapjack. ..
Rhubarb upside down cake
Rhubarb upside down cake .. yum, double yum! ..
Rich Tomato Bread
I love the different types of bread, and there's little better than homemade bread. This tomato bread recipe is one of my faves. ..
Salad of asparagus and new potatoes, with gorgonzola and basil
Upmarket salad. ..
Apple Potpie
A very moorish apple pastry dessert. Nice both and hot and cold, after a meal or as midday treat.smrtovnice osmrtnic ..
Crisp Oatmeal Cakes
This recipe is well over a hundred years old, and one of the things I love about it, is the cook direct on the hob, like an agar, and to dry by the fire. You obviously in this day and age need to improvise a little; I cook mine in a moderate oven unt ..
Baked Cheddar Toast
Certainly not a vegan recipe, but a thoroughly tasty one, good for lunches and light snacks. ..
Waldorf Salad
The walnut salad that has that unique falvour, and the unforgetable name. ..
Italian Eggplant | Aubergine
A simple aubergine recipe, that's eggplant for the American veggies :o) ..
Coconut Burfi
A very tradition Tamil / South Indian sweet. ..
Macaroni Stew
An easy recipe for Macaroni stew. ..
St. Andrews Soup
A tomato and potato based vegetarian soup recipe. ..
Irish Soda Bread
Super soft soda bread for veggies and anyone on an egg free diet. I make this to accompany many of my favourite veggie soup recipes. ..
Savoury Rice Croquettes
A little like potato croquettes, but a whole lot healthier, these vegetarian rice croquettes can be used as a replacement potato dish, or as a main course in their own right. ..
Asparagus Risotto
Asparagus Risotto ..