Popular Vegetarian Recipes
Vegetarian recipes, those looked at, requested and printed the most.
South Indian Ullundhu Vadai
A very, very traditional recipe for Ullundhu Vadai from southern India. It's not always easy to find all the ingredients mind. ..
Savoury Rice Croquettes
A little like potato croquettes, but a whole lot healthier, these vegetarian rice croquettes can be used as a replacement potato dish, or as a main course in their own right. ..
Barbecue Tempeh Sandwiches
Better than tofu, tempeh, a more natural and whole ingredients lends itself to this tasty dish. ..
Chocolate Dipped Strawberries
Luxury for the tastebuds .. these are sooooo goooood. :-) ..
Rhubarb upside down cake
Rhubarb upside down cake .. yum, double yum! ..
Grilled Hashbrowns
I love hash browns; can't make them, but could eat them for England. This simple recipe just adds a little to the taste. ..
Italian Eggplant | Aubergine
A simple aubergine recipe, that's eggplant for the American veggies :o) ..
Spaghettini With Zucchini And Rosemary
Rosemary gives this savoury pasta sauce a distinct, yet not overpowering, flavour. Garlic bread is the perfect accompaniment. ..
Coconut Burfi
A very tradition Tamil / South Indian sweet. ..
Vegetable Balti
A very authentic tasting Indian Balti recipe. It did require a few spices I don't normally have in the cupboard, but they are all spices I look forward to trying again. ..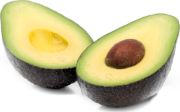 Guacamole Dip
A wonderfully easy guacamole dip recipe, suitable for veggies and rather moorish. ..
Orange Mould
An old recipe that uses natural ingredients, and one the kids often give the thumbs up. ..
Asparagus Risotto
Asparagus Risotto ..
Sweet Potato Croquettes
Super sweet croquettes. ..
Rich Tomato Bread
I love the different types of bread, and there's little better than homemade bread. This tomato bread recipe is one of my faves. ..
Chocolate Chip Apricot Blondies
A nice and fruity variation on brownies with a hint of maple syrup. ..
Macaroni Stew
An easy recipe for Macaroni stew. ..
St. Andrews Soup
A tomato and potato based vegetarian soup recipe. ..
Waldorf Salad
The walnut salad that has that unique falvour, and the unforgetable name. ..
Apple Potpie
A very moorish apple pastry dessert. Nice both and hot and cold, after a meal or as midday treat. ..
Baked Cheddar Toast
Certainly not a vegan recipe, but a thoroughly tasty one, good for lunches and light snacks. ..
Cinnamon Rolls
All flavor, more-ish cinnamon rolls. ..
Potato Masala
Potato Masala, an accompaniment to Dosai, Chapati, etc. ..
Leek & Potato Filo Pie
Good main meal, or excellent veggie buffet dish ..
Lentil Soup 3
I havent really been one to post recipes, but, there are a few which I have enjoyed so much over the years, and which I have wanted to post for quite some time. ..
Easy Oatie Biscuits
Double yum, I made a double batch and they lasted about an hour. Big thumbs up from all the kids too. ..
Apple and Tapioca
Everyone over 30 in the UK will remember the dreaded tapioca pudding from school. The frogspawn stodge. Try it again now in a decent recipe! ..
Rice Fritters
A fairly simple, not exactly healthy, and thoroughly rewarding to the taste buds, vegetarian rice fritter recipe. ..
French Fried Onion Rings
Onion rings that can go with virtually any vegetarian dish .. well they can for me! Or on their own. Not generally a breakfast dish mind. ..
Salad of asparagus and new potatoes, with gorgonzola and basil
Upmarket salad. ..