Guacamole Dip
| | | |
| --- | --- | --- |
| Servings | : | 4 |
| Preparation Time | : | 15 mins |
| Difficulty | : | Easy |
A wonderfully easy guacamole dip recipe, suitable for veggies and rather moorish.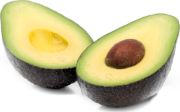 Ingredients
2 avocados, peeled
1/3 cup onion, chopped
1/2 jalapeno chile pepper, chopped
1 medium tomato, peeled and quartered
1 tablespoon lime juice
1 1/4 teaspoons sugar
1/4 cup sour cream
Method
Prepare all ingredients then place the avocados, onions, jalapeno, tomato, and lime juice in a food processor and process on pulse till blended.

Add the sugar and sour cream and mix well.

Place the pit from avocado back into the bowl to prevent browning. If you want a chunkier guacamole, mash the avocado by hand with a fork, then add the other ingredients.smrtovnice
smrtovnice
osmrtnice
osmrtnicama ljubuški
umrli ljubuški
livno umrli
osmrtnice grude
osmrtnicama
smrtovnice sarajevo
smrtovnice visoko
smrtovnice bihac
jastuci
madraci
cvijeće
horoscope
vicevi
sanovnik
horoskop
recepti
cosmetics
beauty
Hints
A whole medium avocado contains approx 35 grams of fat, though most of that is monounsaturated.

Avocados also have double the potassium of bananas, are rich in B, E and K vitamins. Avocados have the highest fiber content of any fruit.
View more Sauces & Dressings recipes
View more recipes