Cauliflower Au Gratin.
| | | |
| --- | --- | --- |
| Servings | : | 4 |
| Preparation Time | : | 20mins |
| Difficulty | : | Easy |
Cauliflower can be a love it, or hate it, vegetable. And 'Cauliflower cheese' has to be the most common recipe for cauliflower, this gratin recipe adds a more traditional twist.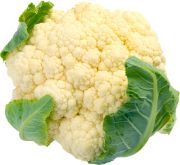 Ingredients
1 small cauliflower
1 oz. of grated cheese
1 tblsp breadcrumbs
1/2 oz. butter
Pepper and salt
Method
Cut the cauliflower into florets and boil the cauliflower until just tender. Then arrange the florets in a small pie-dish.

Sprinkle over the cheese and breadcrumbs, dust with pepper and salt, place the butter in little bits over the top, and bake the cauliflower in a preheated oven until golden brown.

Serve with white sauce.smrtovnice
smrtovnice
osmrtnice
osmrtnicama ljubuški
umrli ljubuški
livno umrli
osmrtnice grude
osmrtnicama
smrtovnice sarajevo
smrtovnice visoko
smrtovnice bihac
jastuci
madraci
cvijeće
horoscope
vicevi
sanovnik
horoskop
recepti
cosmetics
beauty
Hints
The secret of cauliflower is not to boil it for too long. Overcooked cauliflower is just awful, and invokes the old school meals memories.

Cauliflower should be 'just done', still slightly crisp.
View more Main Meals recipes
View more Vegetable based recipes